Sleep without interruptions thanks to melatonin and its natural ingredients
CalmTu® Night Plus is a natural food supplement based on melatonin and valerian, passionflower, California poppy and lemon balm extracts. Thanks to its composition, it helps to fall asleep and relax naturally.
Tiredness, fatigue, lack of energy or insomnia are very common situations due to the lifestyle we lead. Today we have become accustomed to living with stress and that can lead to a deficit in mental and physical health. Also, if we do not sleep at night and rest well, it can lead to more serious health problems. Melatonin is a naturally occurring hormone in the body that helps regulate sleep-wake cycles. This hormone, also called the "sleep hormone" helps to achieve complete rest and recuperation. It is advisable to take it 30 minutes before going to sleep so that its effect is as expected.
CalmTu Night Plus with its modified and sustained release formula during the night, allows the release of the tablet in 2 stages.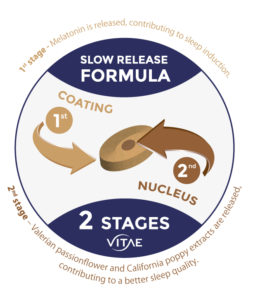 Melatonin, which is found in the first layer of the coating and is rapidly released, is a hormone produced naturally by our body and plays a very important role in the sleep induction. On the other hand, the natural extracts of valerian, passionflower, California poppy and lemon balm, found in the inner layer of the tablet, are subsequently released, contributing to the quality of sleep.
If you want to know more about melatonin, its properties and benefits , you can visit our blog article: What is melatonin?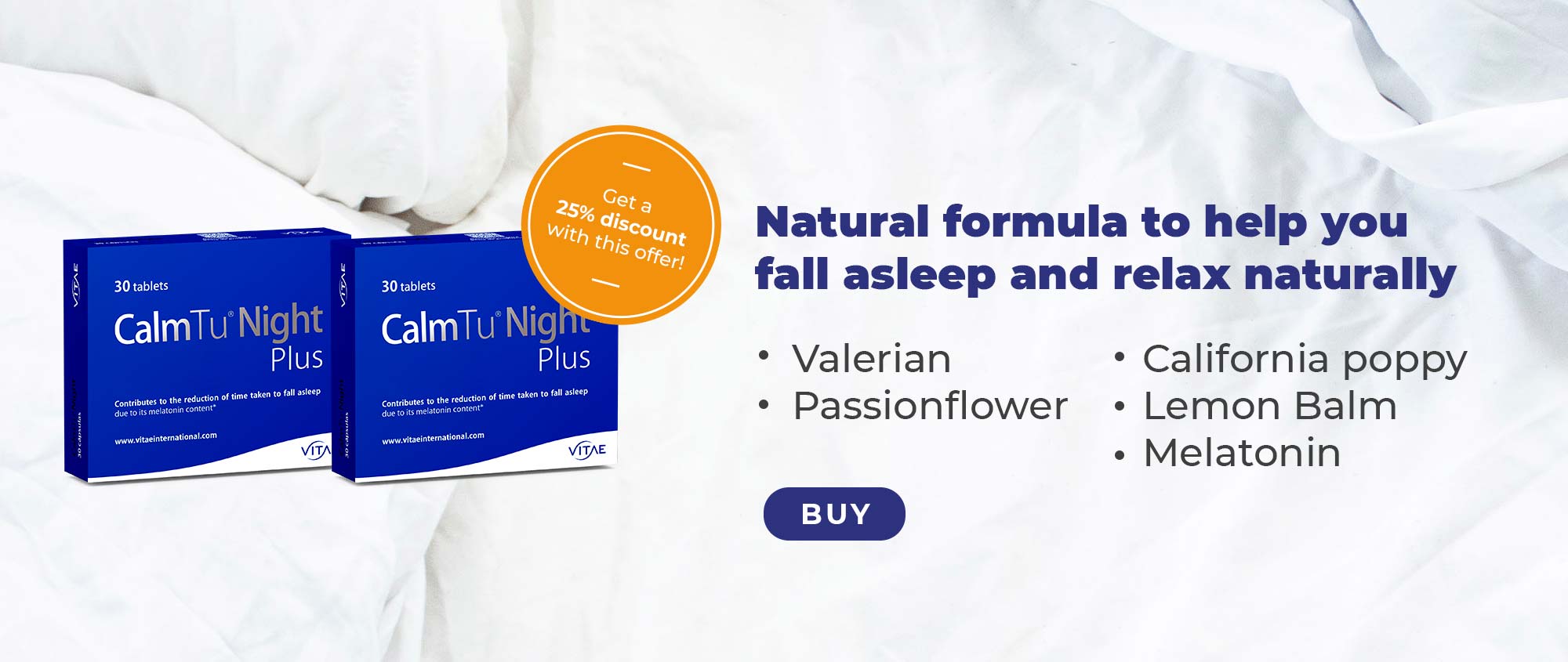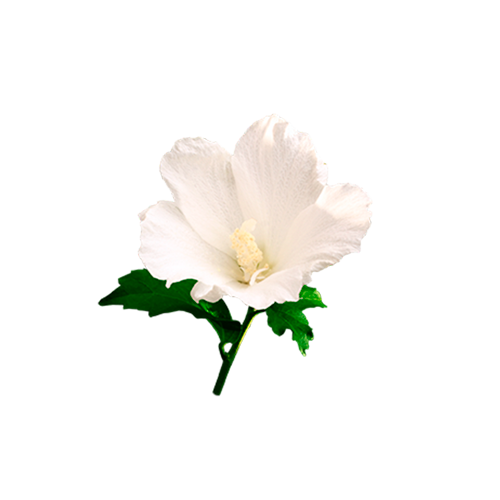 Slow-release formula
– Helps to facilitate relaxation
– Helps reduce nighttime awakenings
– Helps to fall asleep
How am I formulated?
Valerian : improves the quality of sleep without side effects and reduces the time needed to fall asleep.
Passionflower : indicated to treat restlessness, irritability and difficulty falling asleep according to ESCOP ( European Scientific Cooperative on Phytotherapy ). Its action to reduce tension, restlessness or irritability facilitates falling asleep.
California poppy : extract with anxiolytic effect that reduces the effects of nervousness and anxiety, helping to achieve a restful sleep .
Melisa : intake for 15 days, helps reducing the main symptoms of anxiety and sleep disorders.
Melatonin : hormone naturally found in the body. Promotes the induction of sleep, avoids nighttime awakenings and improves jet lag syndrome. It allows the regulation of the sleep-wake cycle and improves mood disorders in which melatonin synthesis is altered. In addition, it helps in delayed sleep phase syndrome, a type of insomnia characterized by wakefulness and the inability to fall asleep before 2:00 to 3:00 am. Melatonin provides quality sleep.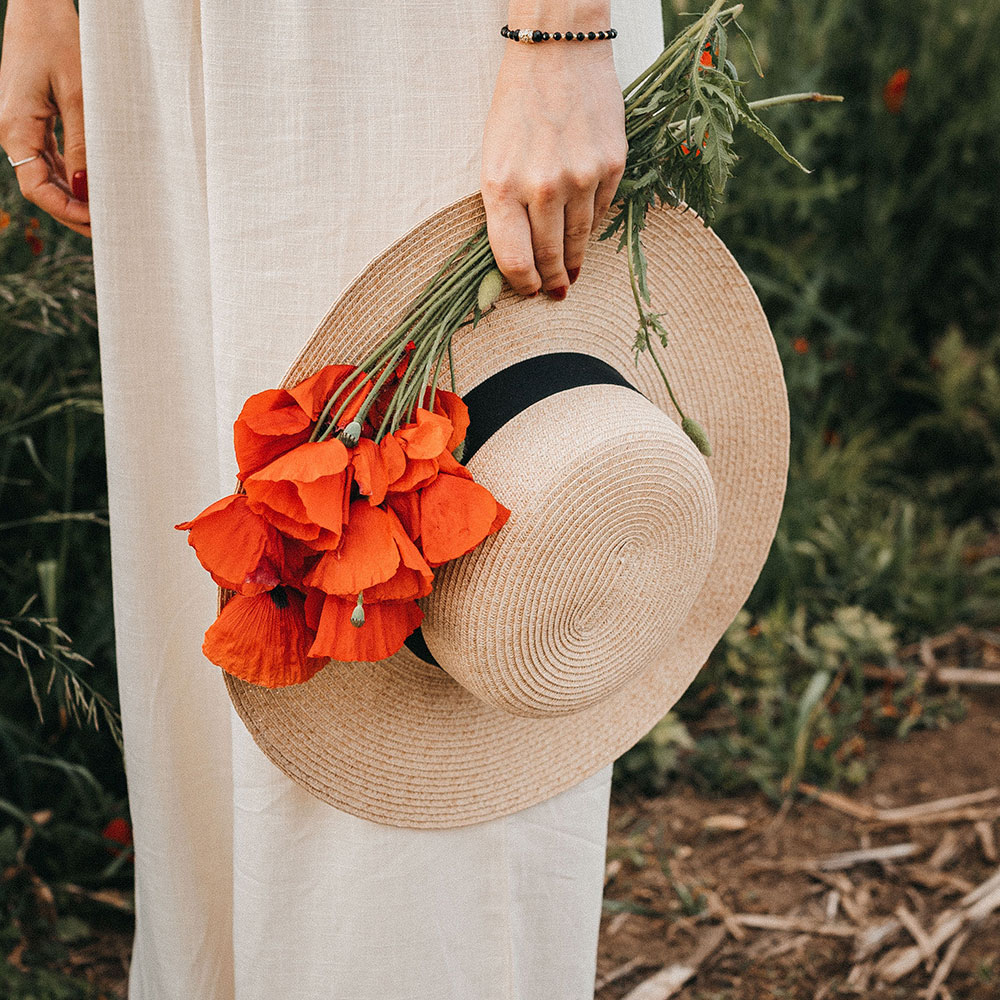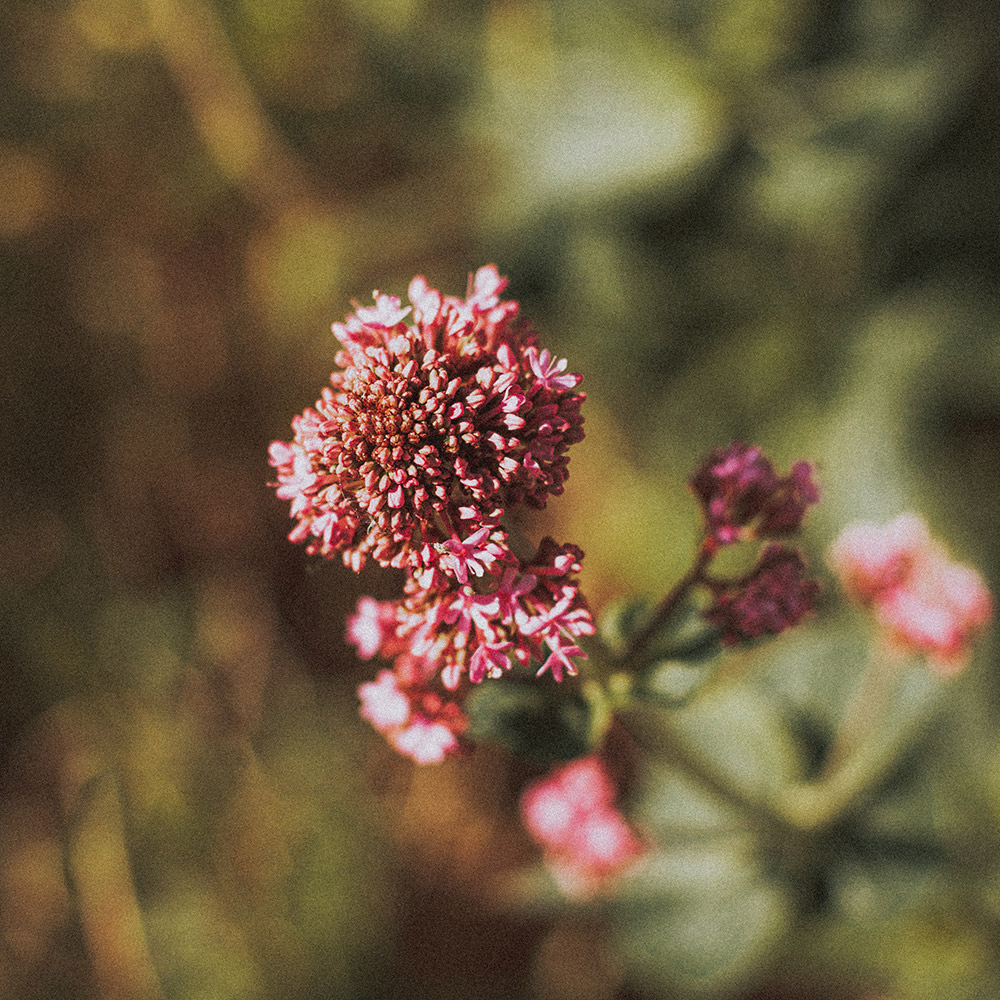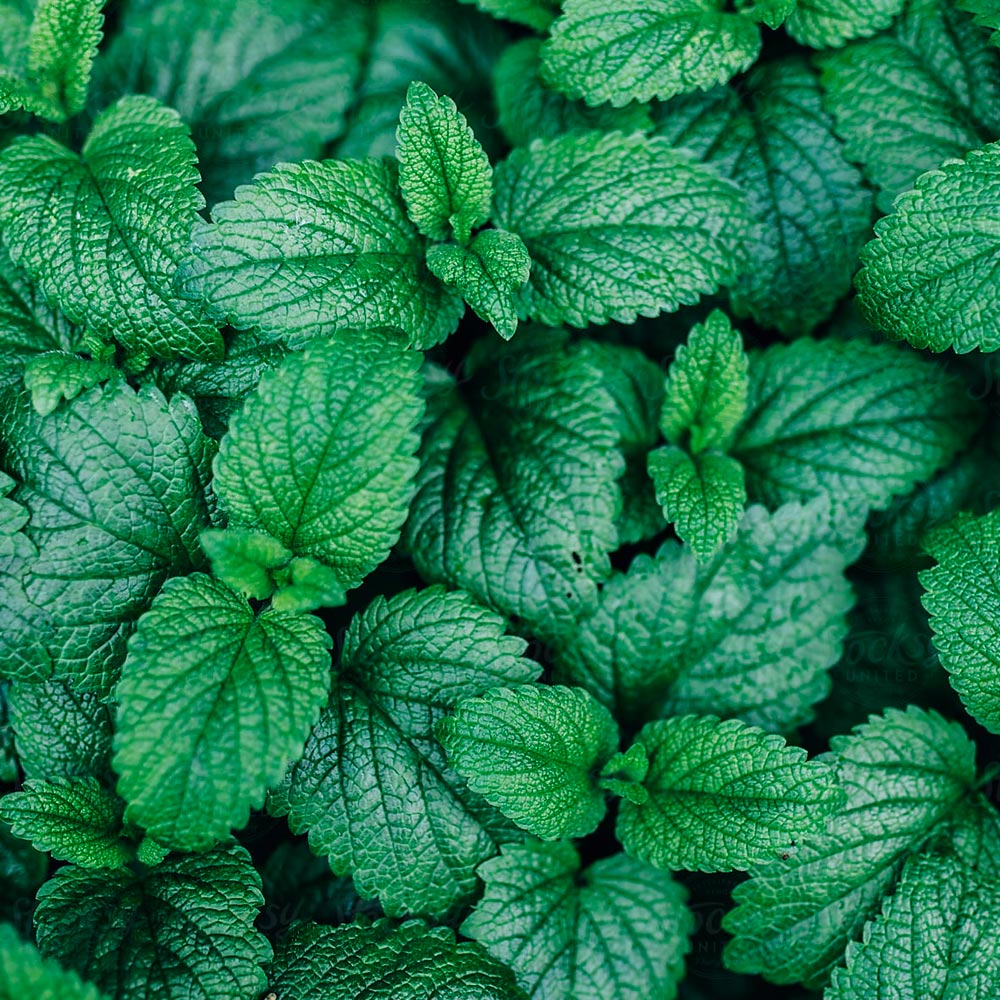 Take one capsule 30 minutes before bed.
Why does it only contain 1.95mg of melatonin?
Because it is a food supplement and its action is supplementation to achieve a physiological action of melatonin, not a pharmacological action.
Can it create addiction?
These extracts are part of a food supplement, which, in the recommended amount, do not cause addiction.
What effects can I expect?
A reduction in the time taken to fall asleep, as well as an uninterrupted and better quality sleep.
What is the difference with CalmTu Night?
CalmTu Night is formulated for people who find it difficult to fall asleep, subjected to stressful activity or work overload, which causes them anxiety and difficulty in falling asleep.
CalmTu Night Plus is formulated for people who, due to stress, age or night shifts, have altered the sleep cycle and not only need help in falling asleep, but also a relaxing effect that helps them sleep during the night, avoiding or reducing midnight awakenings.
When will I start to feel the effects?
The relaxing effects are usually observed two hours after the intake of the extracts. To achieve control of the sleep induction, it will take a minimum of 15 days and adapt sleeping habits, following a schedule, with light dinners and a comfortable and airy bed.
It is contraindicated in children and patients medicated with antidepressants and / or psychotropics. In case of being treated with anticoagulants and / or antiaggregants, consult the intake with your doctor.
Healthy living, trends, nutrition, interviews and much more