Our plantation:
Sea buckthorn

Passionate about life,
we are farmers and artisans of the 21st century.
Our brand is natural, respectful with the environment, with our own crops and formulas with efficacy backed by scientific and prestigious studies from hospitals and universities.
The Vitae Sea Buckthorn plantation is ecological and 100% artisan, since we firmly believe that the powers of nature can give us wonders, if we respect it and treat it with a lot of love.
Our products are made for well-being and health, both physically and emotionally.
The love story between
Vitae and sea buckthorn
The origin and goal of the project
At Vitae we have been committed to nature for more than 25 years, which is why we began to grow our own sea buckthorn, a project that, after many years of effort, dedication and love, has seen the light of day.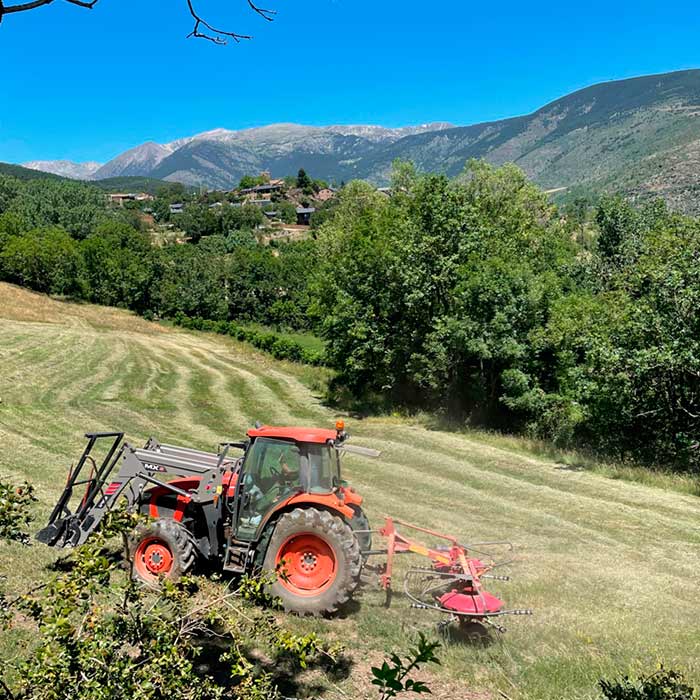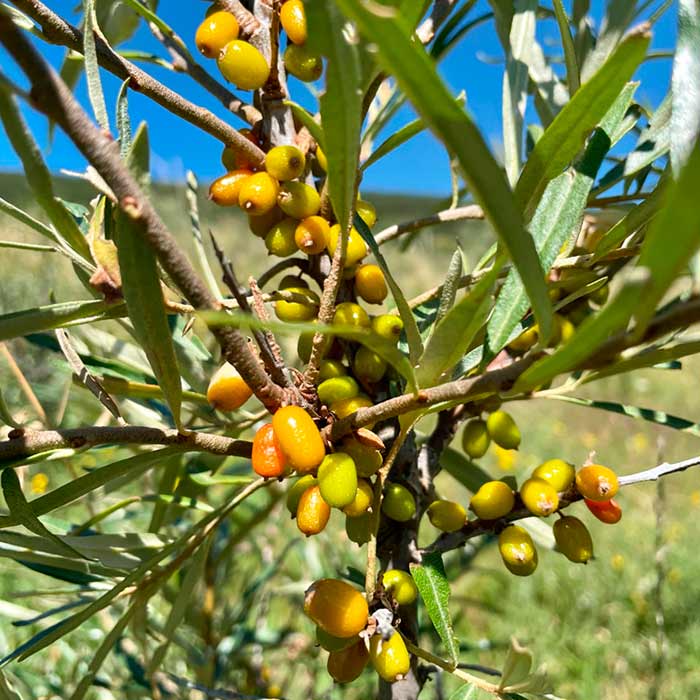 A special place
This wonderful plantation, located in a remote place in Cerdanya (Catalonia), is what today allows us to create one of our most emblematic products, OlioVita.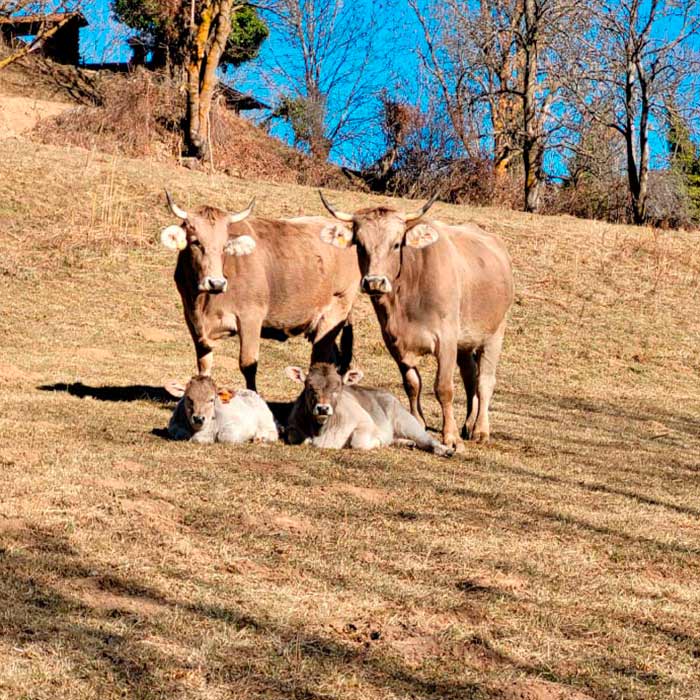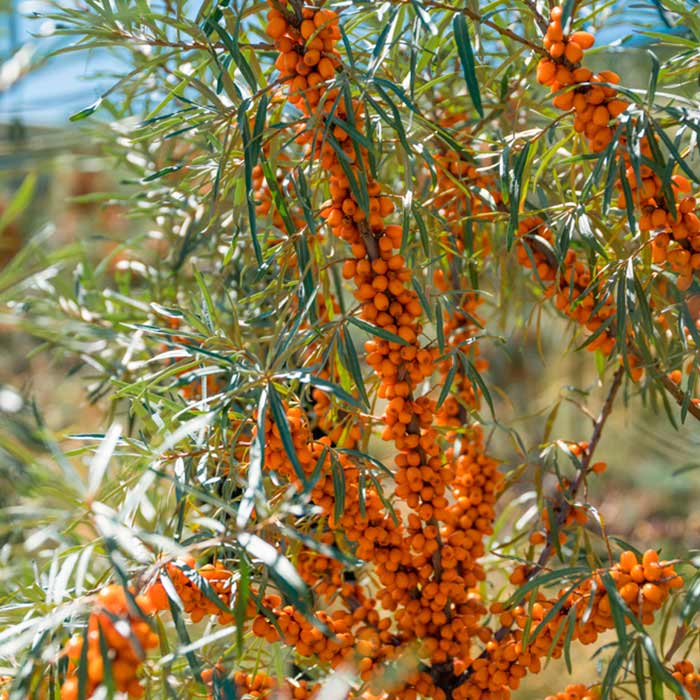 Sea buckthorn, a magical ingredient
We are absolute devotees of this shrub called sea buckthorn, more specifically of the oil that we can extract from its small, orange berries. Its ancestral properties are capable of nourishing, moisturizing and regenerating the skin and mucous membranes in a way that practically no other ingredient in the plant kingdom is capable of doing.
A long road to success
We have been working and betting on sea buckthorn oil for more than 25 years because we believe that it is a magical ingredient that nature offers us. We started with one of our most beloved products, Oliovita and currently we have a range with more than six products based on sea buckthorn oil.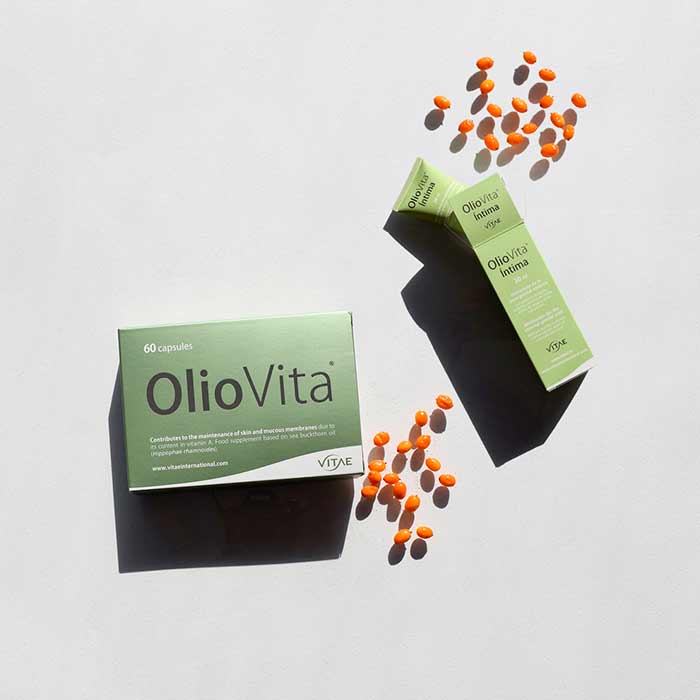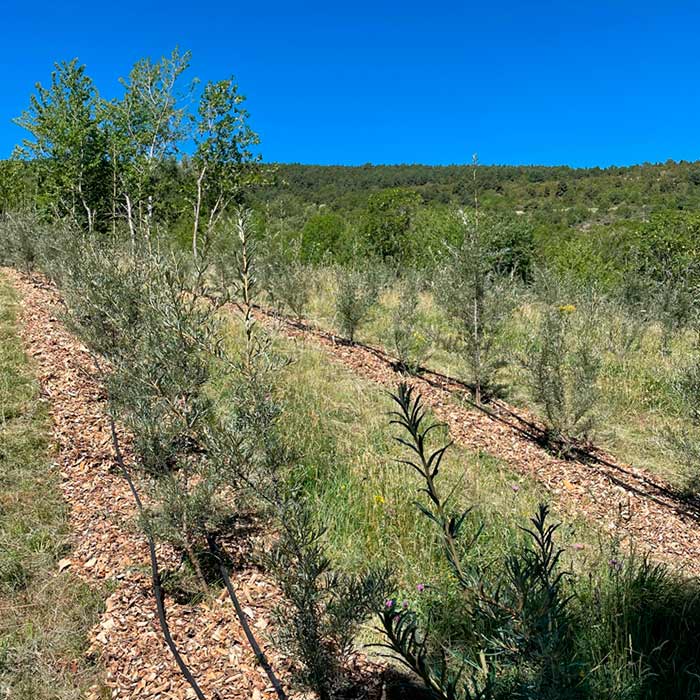 Respect for nature
CWe cultivate our plantation in an ecological and 100% artisan way using the techniques that biodynamic agriculture offers us. We use the means that nature itself offers us so that our sea buckthorn grows strong and happy. Part of our project has served to rehabilitate roads and land that had not been able to be used for years and that now, thanks to the project, look beautiful and full of vitality.
Research project
We are committed to proximity and the most modern technology, which guarantees us the highest quality and respect for the environment, without losing our artisan origins in each and every one of the things we do. We work with universities and research centers to find the best variety and the best growing conditions to ensure a nutritional profile rich in nutrients, vitamins and omegas, among others.
Incorporating research, technology and innovation, in an artisan agricultural process, reinforces Vitae's DNA and helps us ensure the quality of each and every one of our products.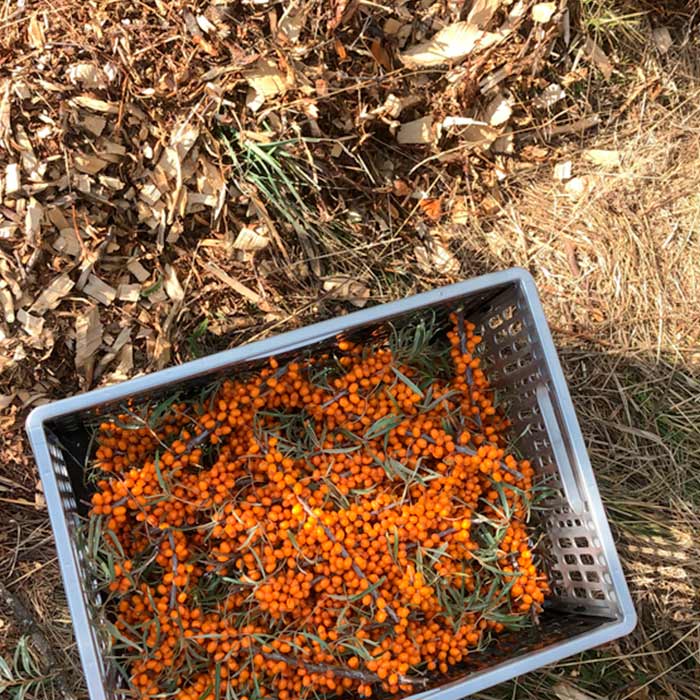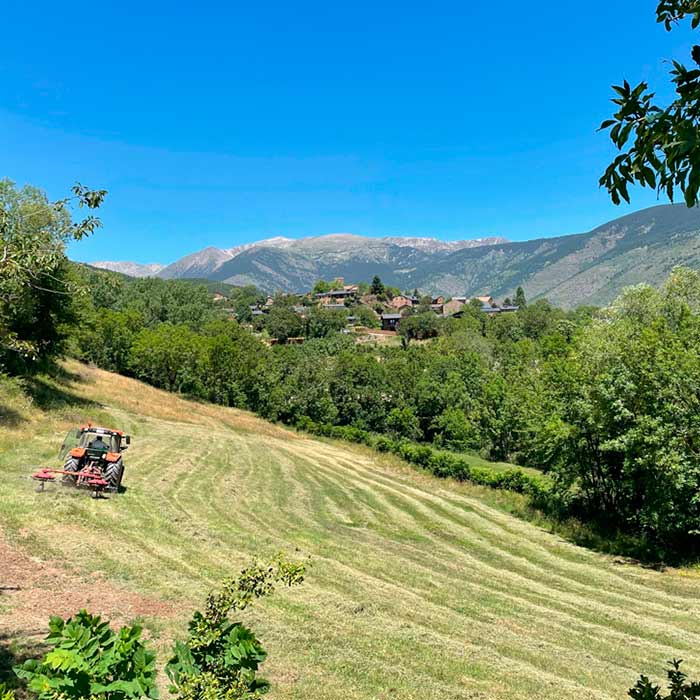 The Result: The first plantation
of sea buckthorn in Spain
The sea buckthorn plantation that we have in Vitae has a special meaning as well as being a completely new project, since it is currently the only one in Spain and one of the few in Europe.
This means that we are one of the few companies in Europe that is going to carry out the entire production cycle, from the beginning of the plantation to the complete final product, and that makes it a challenge for us to continue studying how to optimize agricultural practice to obtain the products that we want of the highest possible quality. From the field to the pharmacy, this is how we approach this project that is so special to us.
What is the sea buckthorn bush?
The sea buckthorn bush, which can reach heights of 9 metres, has a taproot that penetrates deep into the soil before expanding its lateral roots, which will grow flat. They have a pungent honey aroma and ripen from August to September.
In addition, it is a very resistant and adaptable plant, which can grow in a wide variety of climates and soils.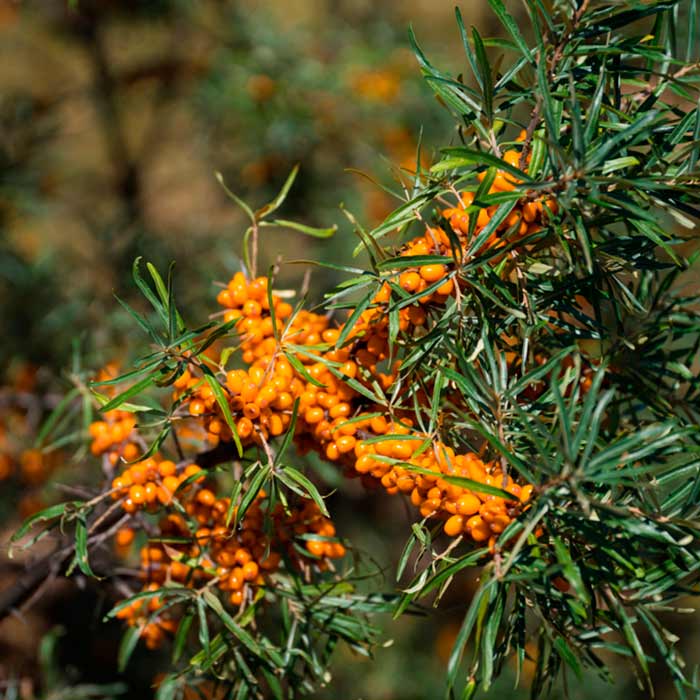 Where does sea buckthorn grow?
Sea buckthorn ( Hippophae rhamnoides ) is also known as false thorn, is a thorny bush that is part of the Elaeagnaceae family . This small bush grows in temperate parts of central Asia and over the millennia has spread naturally across the Alps from Central Europe to the shores of the North Sea and the Baltic Sea.
The fruit of the sea buckthorn:
A gift of nature
Sea buckthorn berries contain an oil that is very rich in omega 3,6,7 and 9 , and antioxidants such as vitamin E, vitamin C, B-carotene and lycopene. It is also very rich in folic acid, a great antioxidant that is key to the formation of red blood cells, and flavonoids, which protect us from ultraviolet radiation.
Sea Buckthorn Life Cycle
The sea buckthorn fruit blooms from mid-March to May and ripens from August to September.
Sea buckthorn begins to bloom from 3 years of age. However, the exact time it begins to flower can vary depending on factors such as weather conditions, location, and the care the plant receives.
Sea Buckthorn oil: source of health and beauty
Sea buckthorn oil is a nutritious, moisturizing and regenerative ingredient, especially at the skin and mucosa level due to its high Omega 7 content.
If you want to discover all our products based on sea buckthorn oil click here.
And remember, each Oliovita pearl or any of the other sea buckthorn oil-based products contains a small part of this effort and dedication with which we work every day in our sea buckthorn plantation.