Moisturizes, calms and softens throat and pharynx irritation.
BucoVitae is a 100% natural emulsion based on sea buckthorn and hyaluronic acid that helps hydrate and soothe throat irritation. Thanks to its formula, it allows you to improve the aphonia associated with cold processes, soften irritation, and recover the throat and pharynx affected by the cold .
BucoVitae is an emulsion based on sea buckthorn and hyaluronic acid to combat throat and pharynx problems. Thanks to its sea buckthorn-based content, it contains large amounts of omega-7 and has many properties at the level of nutrition, hydration and skin regeneration. In addition, it has a rapid healing and regenerating action. The pulp of these berries is very rich in palmitoleic acid, very beneficial for preserving hydration at the epidermis level, and the other fraction is very rich in omega-3. There are many studies on palmitoleic acid (also called omega-7) at the level of nutrition, hydration and regeneration of skin and mucous membranes. In addition, omega 7 also contains iron, potassium and has antioxidant properties, so it fights cell aging.
BucoVitae is a formula in emulsion format with a directional spray that is applied directly to the throat and pharynx area. Once it has been allowed to act, the results can be verified after a short time:
Improves hoarseness associated with catarrhal processes.
Moisturizes, calms and softens throat and pharynx irritation.
Recovers the throat affected by the cold and cold symptoms.
Analgesic and anti-inflammatory action.
Nourishes, hydrates, protects and promotes regeneration.
It promotes epithelial adhesion and healing, as well as has a lubricating effect.
Formula suitable for the entire family.
For more information on the benefits of sea buckthorn, you can visit the category "Skin and Mucous Membranes" where you will find all the products that contain this ingredient.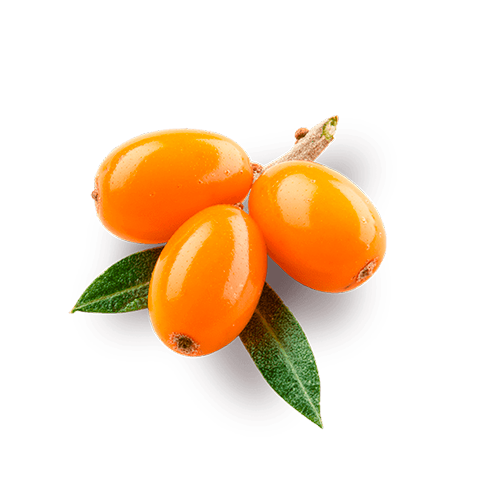 Moisturizes and soothes irritation.
Nourishes and repairs mucous membranes.
Help in catarrhal processes
How am I formulated?
Sea buckthorn oil : In addition to its calming and antioxidant effect , sea buckthorn oil nourishes, hydrates, protects and promotes skin regeneration.
Hyaluronic acid :  bacteriostatic, analgesic and antiinflammatory effect. Hyaluronic acid lubricates and regenerates the skin in addition to promoting adherence and epithelial healing.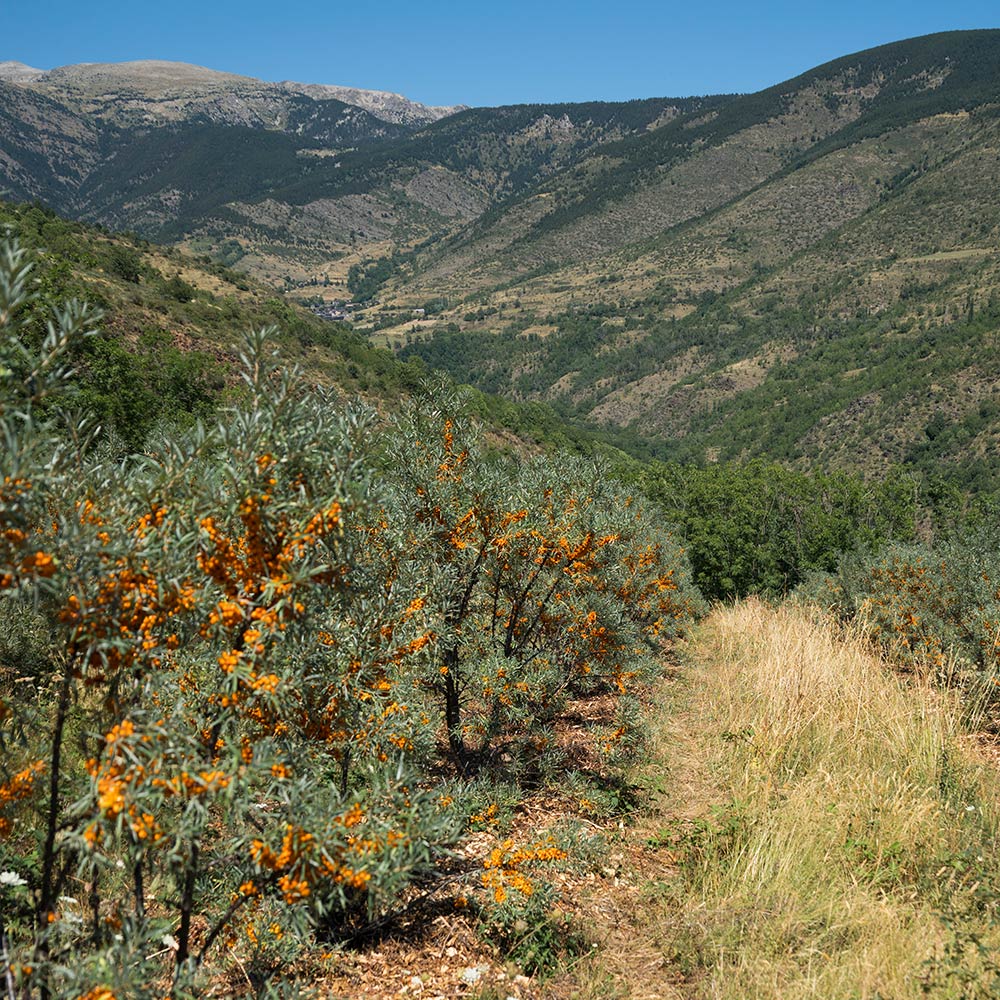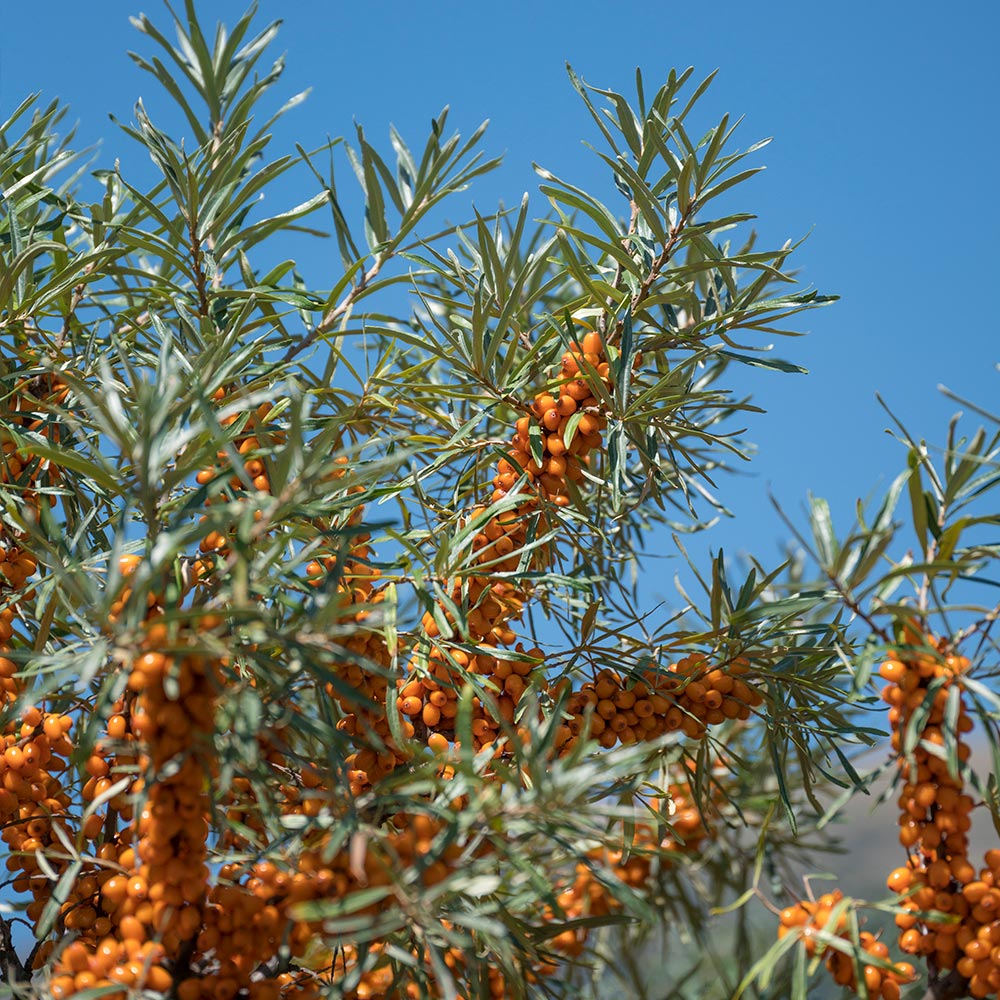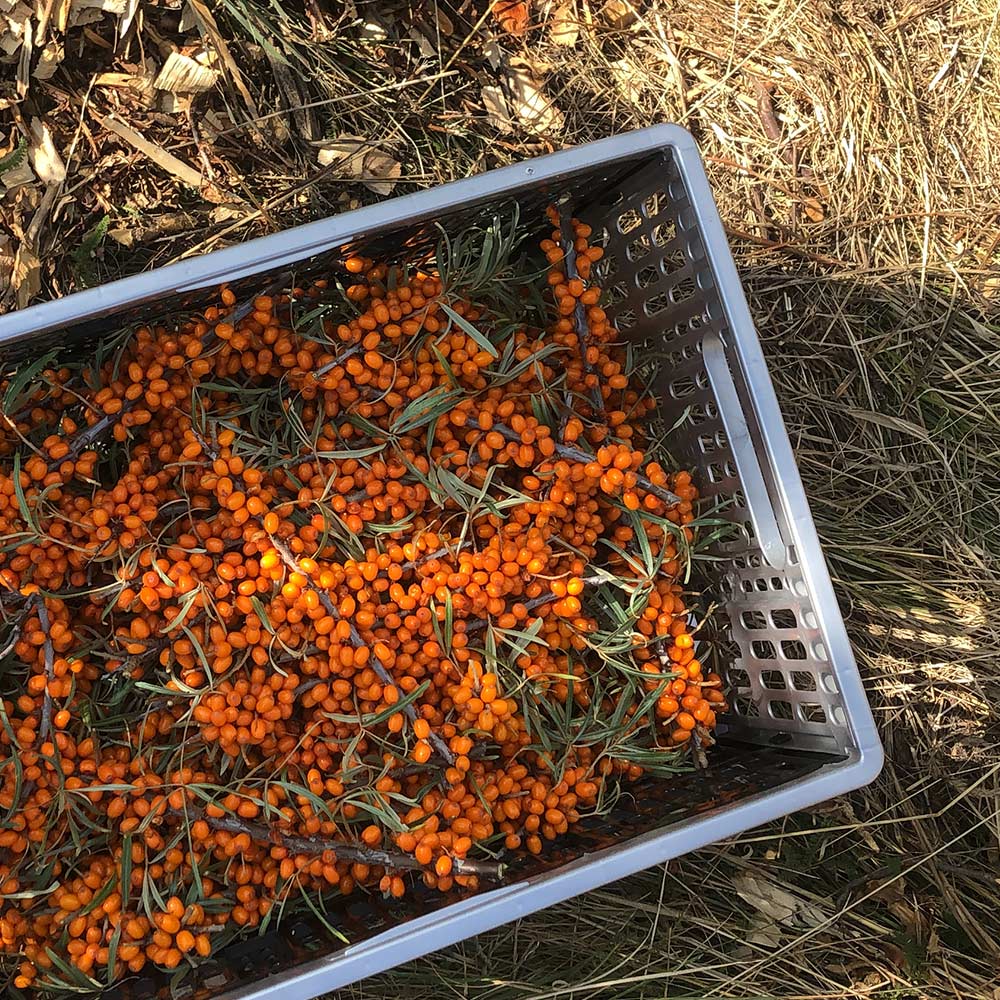 Direct the vaporiser towards to the affected area inside the mouth and spray two times. It is advised to avoid eating or drinking for at least 30 minutes after application.
How long can a throat irritation take to heal?
The duration of throat irritation can vary depending on the underlying cause and how it is managed. It can be caused by various factors, such as viral or bacterial infections, environmental irritants, allergies, acid reflux, excessive use of the voice, among others.
Viral infections: include the common cold and flu. These symptoms usually improve within a few days to a week, although cough and irritation may persist for longer.
Bacterial infections (such as strep throat): if your throat irritation is caused by a bacterial infection, such as strep throat, antibiotics can speed recovery. Symptoms usually begin to improve within the first 24 to 48 hours after starting treatment, but it is important to complete the entire course of antibiotics as directed by your doctor.
Irritants and allergies: if your throat irritation is caused by environmental irritants, such as smoke, dust, or allergens, avoiding exposure to the irritant can lead to rapid improvement. If it is an allergy, following the treatment recommended by your doctor can help relieve symptoms over time.
Acid reflux (heartburn): proper treatment for acid reflux can reduce throat irritation caused by the retrograde flow of stomach acid into the throat. The duration of improvement will depend on the effectiveness of treatment and adherence to dietary and lifestyle recommendations.
Excessive use of voice or shouting: if your throat irritation is the result of excessive use of your voice or shouting, resting your voice and avoiding activities that strain it will allow your throat to recover. This usually takes a few days to a week.
What are the benefits of sea buckthorn for throat irritation?
Sea buckthorn (Hippophae rhamnoides) is a plant that has been used in traditional medicine for centuries for its medicinal properties, including the treatment of throat problems and irritation:
Anti-inflammatory properties: it has anti-inflammatory properties, which means it can help reduce inflammation in the throat. This can provide relief from the irritation and discomfort associated with throat inflammation.
Soothing and soothing effect: it has a softening and soothing effect on the throat as it can help relieve throat irritation and itching.
Rich in nutrients and antioxidants: it is rich in nutrients, including vitamins, minerals and antioxidants. Antioxidants can help protect cells from damage caused by free radicals and support overall immune system health.
Helps immune health: the nutrients present in sea buckthorn can help strengthen the immune system, which can be beneficial in fighting infections that can cause throat irritation.
How long will it take to notice the effect?
The benefits of its ingredients can be observed after the second day of application, depending on the reason for application and the individual situation.
For how many days can I apply it
There is no limitation in the period of application, even so we recommend consulting your healthcare professional in specific cases.
Healthy living, trends, nutrition, interviews and much more