It was a great pleasure for Vitae to be present at the British Association for Nutrition and Lifestyle Medicine (BANT) Annual General Meeting and Conference in London, on March the 23rd 2019.
Following on with the tradition, there was another exciting and full agenda reporting on key achievements and future plans to further promote the standing of the BANT profession and the recognition of Registered Nutrition Practitioners in 2019.
BANT has seen the growth of reach and scope of Nutrition and Lifestyle Medicine and it is even more important now to keep abreast of professional and regulatory developments that are key to the future of our practice and success of our members. BANT Nutrition Practitioners have been practising Nutrition and Lifestyle Medicine for over 20 years and as the leading professional association in this field, it is invested in ensuring the standing of the profession and its members for the future. In early 2018 it changed its name to British Association for Nutrition and Lifestyle Medicine to further align with this emerging field of practice that so well describes what we do, and better explains to the public the practice.
Looking forward to next year's BANT Annual General Meeting!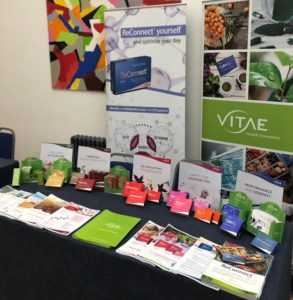 You can check other info of Vitae in our section News. There, you will be infmored about everything.