The 2nd and 3rd of April 2017 VITAE was present at the Natural & Organic Products Europe Fair in London.
It was a great pleasure being one of the 722 handpicked exhibitors, participating in the UK´s biggest Natural Product Fair where we set up UK and European distribution networks and were able to increase sales and create brand awareness.
Natural & Organic Products Europe represents the sharp end of innovation for products and future trends in the organic market with great start ups and more established businesses displaying the latest in ideas and concepts. A great, intense and exciting show.
Vitae has become something more than a company or a laboratory. We feel that we are a family and you are part of it. Our passion is to help maintain and improve the quality of life of each of you, to appreciate and enjoy the little things that make our day to day living. For us it is important to take care of both you and the environment, offering a relationship of transparency, respect, closeness and maximum professionalism. We also apply this to ourselves and that is why we try to work in a relaxed, pleasant and maximum companionship and in union with the environment. Above all, with the rigor and seriousness as our main values.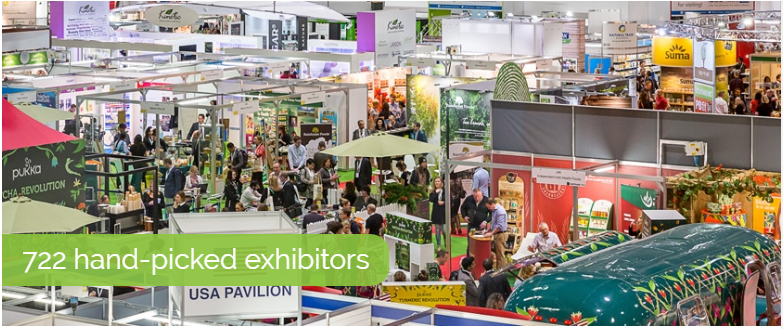 We are looking forward to next year's event!